Shipping Policies
SHIPPING FAQ'S + POLICIES
---

---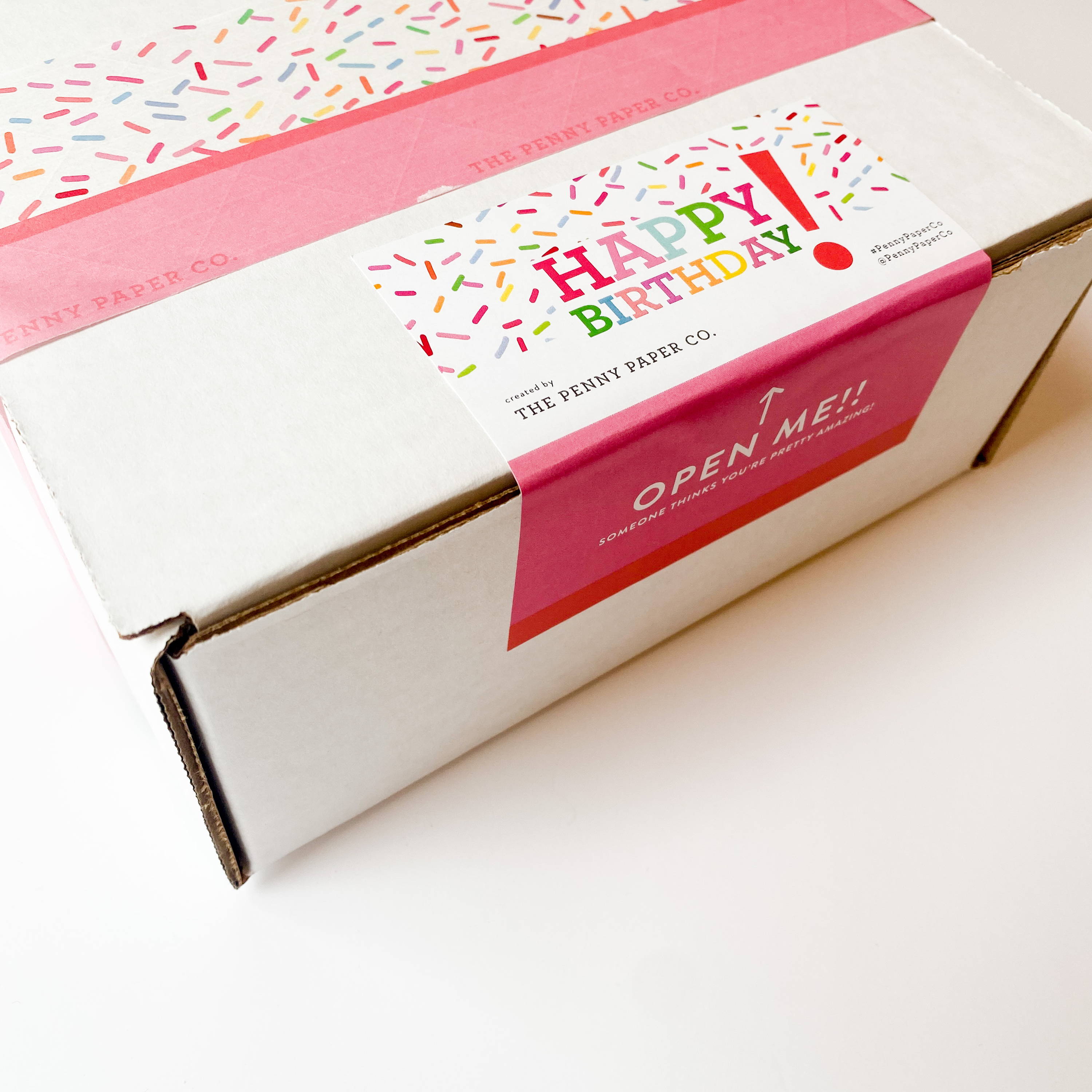 FAQ's ABOUT ORDERS + SHIPPING
We ship across Canada and the United States.
Orders ship from our Toronto studio.
WHEN WILL I RECEIVE MY ORDER
To calculate when you will get your order, please add PRODUCTION TIME [4 days] + TRANSIT TIME [Up to Customer]

It takes us between 1 - 4 days to prepare your order. That means within 4 business days of you placing the order, we will generate a shipping label and get it into transit.

TRANSIT time is a different calculation and varies depending on the shipping speed you select at checkout.

Transit times (the time a postal carrier has your package) depends on which shipping rate you selected at checkout
Please note that transit delays out of our control.  
SEE: CANADA POST TRANSIT TIMES | CANADA POST FAQ
Tracking numbers are sent automatically from our system when we prepare a label. Please check your junk mail for this e-mail, if you did not receive it. Tracking is usually sent within 4 business days of you ordering.

NO TRACKING | Certain shipping methods do not come with tracking such as Ground Mail (USPS) to the USA, Regular Post, or FREE shipping. Regular post to the USA can take upwards of 14 business days. Regular post within Canada can be upwards of 10 days.  

In our 16 years of business we can count on our hand, the amount of parcels that have gone missing in transit. (SUPER rare!)


Sometimes delays in shipping happen (they suck, we know). Please reach out to the service provider to file a claim or submit an inquiry for why an order is delayed. Please visit the customer service number provided on the tracking page for your order. (EX. Canada Post Support is here)
I NEED MY ORDER TO ARRIVE BY X DATE
We do not guarantee delivery dates. We recommend ordering early and have it arrive sooner than hoped for! If it is for a specific date, and you don't want the recipient to open it before, you can request a "DO NOT OPEN UNTIL" sticker and indicate the date you would like on it. You can do this in the "message to seller" at the checkout.
ORDER SAYS DELIVERED BUT IT HASN'T
The first thing we recommend is checking with neighbours to see if they accidentally got the parcel, or see if the postal carrier left it behind any planters / chairs on a deck. Check to see if a pickup slip was left, asking you to go go pick the parcel up from the postal pickup location. Please check your receipt and check to see if the address you had us ship to, is the correct address.

Failing all those, please contact the carrier. They will follow up with questions and help you file a claim. If the parcel is determined to have been lost and is at the fault of the carrier, they will issue us a refund for the missing parcel and shipping, and we will in return refund you.

We do not reship or refund, until a claim has been determined by the shipper. Similarly we do not refund, if an order arrives late for situations such as this, out of our control and thank you for your understanding!

CANADA POST CUSTOMER SERVICE
CANADA POST: IS MY PACKAGE LOST
I SHIPPED AN ORDER TO THE WRONG ADDRESS
Oh dear! It happens. If the package hasn't left our studio yet we will be able to update the shipping label. If it has already been handed over to the postal carrier and is in transit, we cannot change the address.

The postal carrier may make an attempt to solve the incorrect address. In some cases, we have seen this happen. If it shipped Canada Post, you can call them with the tracking number and see if they can help you. 1 (866) 607-6301

If the parcel is returned to us, we will let you know and offer you the option to buy a new shipping label, to resend it to the correct address.



---
As a small business, we rely on postal services such as Canada Post to get orders to our customers. Although orders are moving well in transit most days, due to parcel numbers increasing and COVID safety measures, postage carriers are experience delays. We must stress that we do not refund orders if a parcel is delayed in transit. We don't refund shipping, or, the cost of the order.
We are a small family business and we want to get these little boxes of happiness to you and your loved ones! We appreciate your help / support!


If you select FREE SHIPPING or, Regular Post ($4.50 and under) there is no tracking for parcels. Please expect delivery times up to a month, due to Covid related delays with the post office.