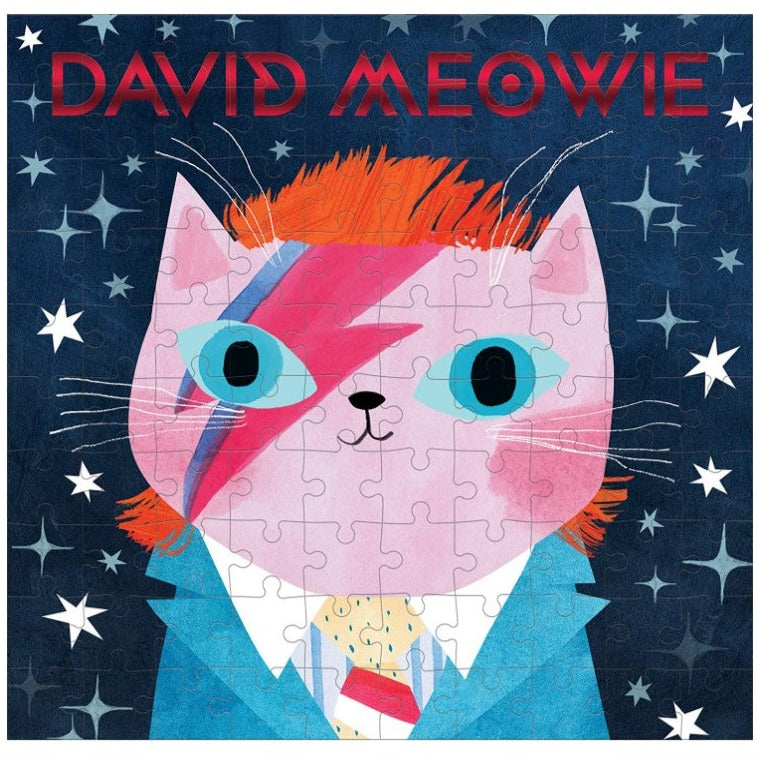 David Meowie Music Cats 100 Piece Puzzle
This 100-piece David Meowie Music Cats Puzzle is perfect for family fun! You can be one of your child's "Heroes" while completing this visual "Labyrinth" of a puzzle. Once completed, you'll put on your red dancing shoes while everyone yells "Let's Dance" with pure joy!
At only 100 pieces, you won't be "Under Pressure" to finish this puzzle quickly as it doesn't take up much room.
The finished puzzle measures 14" x 14"